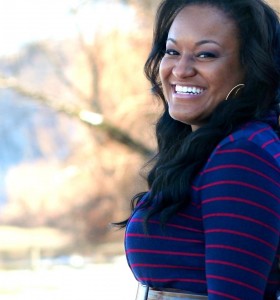 Meet Regina, one of our fabulous Dental Hygienists!
Regina is our newest team member and joined North Texas Dental Associates in 2013. Her enthusiasm and passion for dentistry has made a wonderful impression on our patients already. Her outgoing personality and sense of humor makes you feel right at home. Regina also has a background in graphic design. She currently manages our social media networks and does a great job! She is a graduate of the University of Arkansas for Medical Sciences as of May 2013.
Favorite thing about her job: I love helping patients' overcoming dental anxiety. Most dental patients are very apprehensive about dentistry. It is my goal to make them forget that they are here for dental treatment. I believe in patient centric dentistry in which the patient is the main focus. I've realized during my training that you are not just dealing with gingivitis and periodontal problems. For many patients, visiting our office is an emotional experience–whether good or bad. It is my job to make sure they are educated and comfortable during their treatment.
Her favorite thing about Dr. Hillstrom: I like that Dr. Hillstrom practices conservative dentistry. Everyone has experienced financial hardships since the economic downturn. I like that Dr. Hillstrom prioritizes and treatment plans conservatively. I think this helps build a great relationship with patients, which is an important part of dentistry.
What sets us apart: The atmosphere of NTDA. The experience begins in the waiting area where patients experience a warm, cozy environment similar to their own living rooms. Additionally, the relaxed atmosphere and light-hearted, kind team make the patients WANT to return. I believe patients feel that we honestly love our jobs.
Hobbies: On my days off I enjoy taking photographs, watching my son play baseball, and traveling when I have the opportunity. Closest to my heart, however, is community service. I love volunteering whether at a local soup kitchen, donating hygiene services, or working with non-profits.
Something interesting about you: I'm a horrible dental patient!
Memorable patient experience: Last year, I was able to partner with a non-profit in Little Rock, AR to organize and host a free dental clinic for low-income single parent collegiate students. Every patient that participated was a part of a dental education workshop and received free dental cleanings, radiographs, and exams. It was the best feeling ever because many of them had never had professional cleanings beforehand.
We love Regina and we know you would too! We feel truly blessed to have such a wonderful team.